Please Help Support Our Troops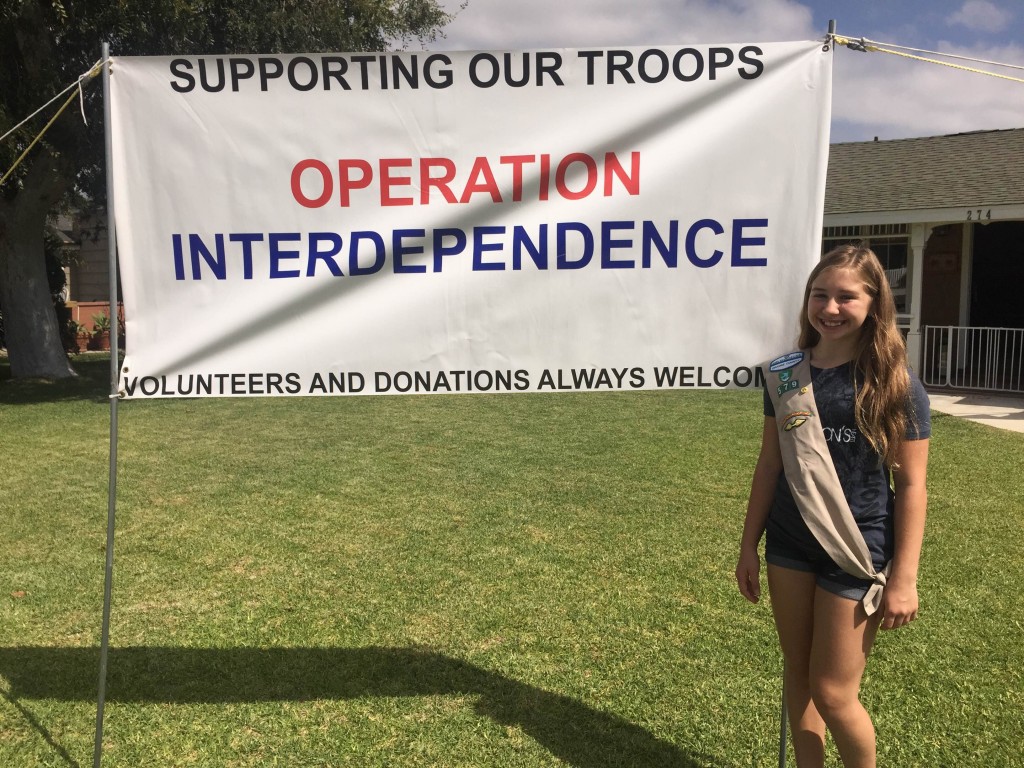 My name is Ashley Berdelis, daughter of the "24 Hour Agent". I am an 8th grade Girl Scout, and my goal is to help our troops. Over 50% of the soldiers serving our country never receive a letter from home, let alone a care package while on tour. Operation Interdependence (O.I.) collects and sends personal care products, and most importantly, a personal note to the troops. My goal is to send more than 100 care packages. Please help me with what you can by either donating from the list below, writing a quick note to the troops, and/or donating money!
Together we can make a difference.
Thank you for your support!
Love,
Ashley
List of things to donate
• Quart freezer bags
• Sealed Chapstick
• Paper puzzles (crossword puzzles, word search, etc.)
• Pens
• Snack bags
• Disposable razors
• Large & small Band-Aids
• Hand wipes (single)
• Sugar packets
• Salt & pepper packets
• Wrapped toothpicks
• Mini Slim Jims
• Individual Powdered Drink Mix (Kool-Aid, Crystal Light, etc.)
• Tea packets
• Hot Chocolate or Apple Cider Packs
• Individual coffee packets
• 5 stick packs of gum
• Individual packets of condiments like ketchup, mustard, hot sauce, parmesan cheese, and peppers
• 1 oz. packages of Planters peanuts
• Factory sealed candy
• Snacks- packaged cookies or granola bars
• Handwritten Notes
*We package 25 care packages per US Postal Box. Each box costs $19.99 to send. Any money donated will go to the cost of shipping, the care packages or will be used to purchase items needed. Money donated should be a check made payable to Ashley Berdelis with Operation Interdependence in the memo of the check.
Thank you for your support!